The minimalist trends of 2022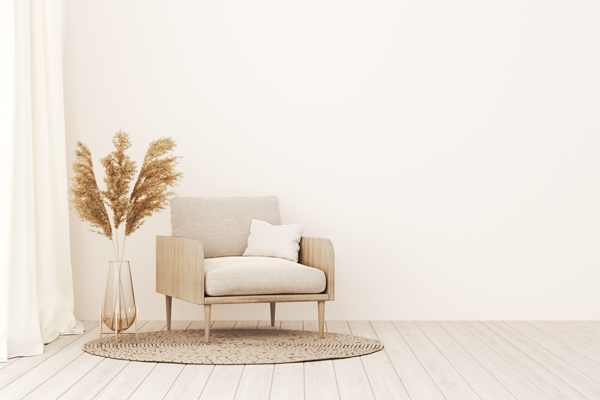 2022's minimalism fashion trends
Minimalism is more than just a form of decoration; it's a way of life.
What is the definition of a minimalist home?
Minimalism usually entails employing the bare minimum of items in order to create a clean and uncluttered environment.
 A minimalist home is usually airy, neutral, and straightforward.
You should commit to modifying both your environment and your thinking if you want to build a minimalist home.
Here are four recommendations on how to construct a minimalist home to help you get on board with the minimalist trend and start living a simpler life.
1. Clear out the clutter
Minimalism is based on the principle that less is more. One of the most important ideas is to have fewer possessions and less clutter. 
However, minimalism is more than just getting rid of items. It's all about having objects in your home that serve a purpose, whether that purpose is emotional, visually pleasing, or practical.
2. Use wall colours that are bright and neutral
A minimalist home makes the most of available space.
Paint the walls in light, neutral tones to make your home appear bright and large. This can give your property a more natural, relaxing appearance.
3. Opt for bold furniture.
Be daring if you want to design a minimalist home.
Choose furniture that is large and solid in colour, such as orange, brown, green, or navy.
If you don't want to spend a lot of money on new furniture, consider repurposing what you currently have. You may repaint old furniture or upcycle things at a low cost.
Stick to having a few larger pieces around your home – such as artwork or mirrors – rather than a bunch of little decorations to keep your home clutter-free.
4. Buy with intention
Everything in your home, both now and in the future, should serve a function. Buying with intention is the key to keeping your home modest. 
Consider the following factors before making a purchase:
Is it a good match for your current decor?
Will it be able to find a home?
Is it made of the same or similar materials as the rest of your home's furnishings? 
What will be the function of this item? Is it functional, aesthetic, or emotional?
Make it a rule not to buy anything unless you know the answers to these questions.
Are you considering going minimalist before selling your home?
When it comes to house staging for a sale, going for a minimalist design is one of the finest choices you can make.
There are less distractions when you have less stuff. Buyers are more likely to see themselves living in your home when there are fewer distractions.
Our professionals are here to assist you in selling your home as quickly as possible.
Speak to us today to schedule a consultation with one of our professionals.