Living in Leytonstone and Leyton has never been better. This part of East London is booming, and things look set to continue as more and more people leave Central London and head out to this fantastic area. It is only 5 stops on the Central Line from London Liverpool Street. 
The most desirable of Leytonstone's many roads of Victorian and Edwardian terrace houses are in Upper Leytonstone, north of the A12 and west of Whipps Cross Road, where the homes are generally larger.
A walk along Browning Road at the north end of Leytonstone High Road into the Bushwood conservation area, offers an insight into old Leytonstone before the arrival of the railway, when it was a mere cluster of workers' cottages on the edge of Epping Forest. Simple, flat-fronted cottages around the North Star pub give the enclave a village feel.
Bushwood.
Bushwood lies East of the High Road to the green open spaces of Wanstead and is considered Leytonstone's premier location.
Leytonstone Village
The original Leytonstone Hamlet (Village) lies at the north of Bushwood in Browning Road. The North Star pub sits at the centre of Browning Road.
Upper Leytonstone
Upper Leytonstone benefits from the scenic views across Hollow Ponds, the renowned boating lakes and the surrounding greenery.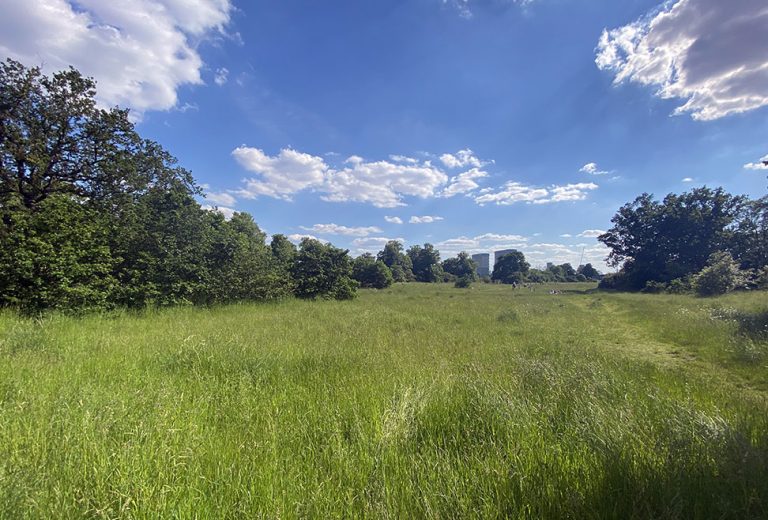 Green Space
Leytonstone has a plentiful supply of green space.
With 60 football pitches Wanstead Flats are at the most southern section of Epping Forest which stretches for nearly 6,000 acres as far as Epping.
In Lower Leytonstone, Langthorne Park in Birch Grove has a street ball court, tennis wall, climbing wall, outdoor gym and multi-sports court.
Education
The two popular primary schools are Davies Lane (outstanding), and Gwyn Jones in Hainault Road (good). The other outstanding primary schools are Newport in Newport Road and Barclay in Canterbury Road.
Local comprehensive schools rated good are Connaught School for Girls (ages 11 to 16) ; Norlington School & Sixth Form (boys, ages 11 to 18) and Leytonstone School (mixed ages 11 to 16). Leyton Sixth Form (mixed ages 16 to 18) is judged to be good.
There are two all-through state schools: Buxton (mixed ages 3 to 16) and George Mitchell (mixed ages 3 to 16).
Two nearby comprehensives in Forest Gate are judged to be "outstanding": Forest Gate (mixed ages 11 to 16) and St Angela's Ursuline RC (girls, ages 11 to 18).
St Joseph's RC (girls, ages 3 to 11) is a private primary school. There are two Muslim private schools Noor Ul Islam (mixed 4 to 11) and Lantern of Knowledge (boys 11 to 16).
The Forest School (ages 4 to 18) in nearby Snaresbrook operates the "diamond system" with pupils taught together up to age 7, then in separate-sex classes from ages seven to 16, then together again in the sixth form.