We can help you find the perfect tenant this February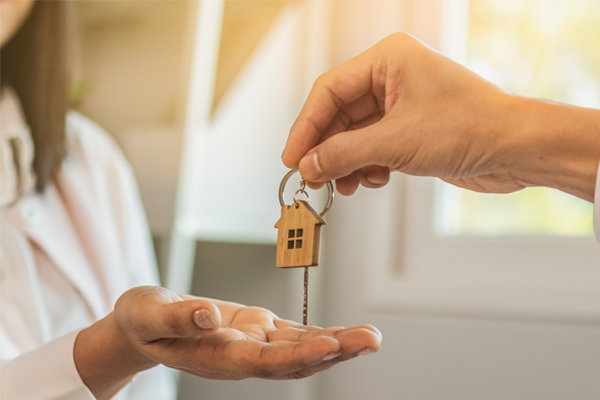 This February, we can assist you in finding the ideal tenant.
You've put your savings into a property, or you've inherited one, and now you'd like to rent it out.
Of course, you want to attract and select the best tenants – people who will take care of the property, pay the rent, and leave you with little to do.
But where do you look for suitable tenants?
Is there anything you could do to make the tenancy as painless as possible, allowing you to get on with your life? 
1. Delegate viewings to your agent.
Use your lettings agency to handle viewings unless you have prior experience.
In our situation, we have a lot of experience in the industry and will have a gut sense about the people who walk through the door.
This, together with your brief, ensures that we are always prepared to 'vet' potential tenants.
Have faith in your agent. If they're anything like us, they'll be aware of the type of tenant you're looking for and will make sure that any viewing requests are in line with your requirements.
2. Work as a property matchmaker
If you're searching for someone to live in your home who is as nice and tidy as you are, it's a good idea to have it photographed in that state, even if it's minimalist.
You'll be more likely to find the ideal tenant who wants to live that way, and they'll be aware of the expectations you establish from the outset.
When the images are taken, make sure your rooms are decorated or arranged suitably.
3. Compile a shortlist
It's easier to weed out undesirable tenants if you and your lettings agency ask a list of questions you've already prepared.
Whether you're asking or we're asking, the responses will assist you in making a decision.
Consider the responses you'll need to hear and tailor your inquiries accordingly. 
4. Conduct thorough background checks.
Viewings have been completed, and you've identified some potential tenants. Bingo. But hold on a second. Now is the moment to complete those crucial checks. 
Even if you're letting to a friend, it's critical to do this part correctly.
This is where we can help you the most.
We'll do all of the legwork for you and recommend the people we think are the best fit for your property.
Please contact us if you require assistance in leasing your property. 
We'll gladly assist you in marketing your property, finding a tenant, and completing any necessary inspections.