Is Shared Ownership Right For Me?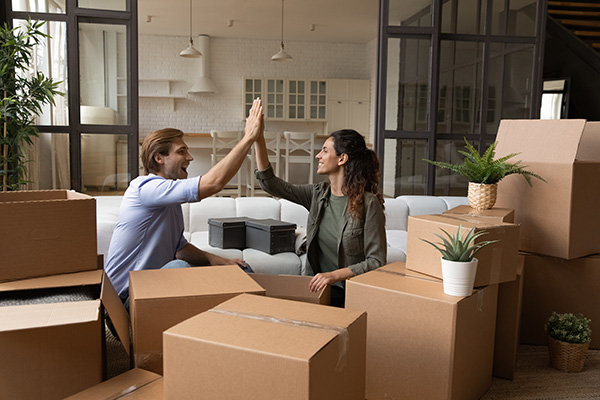 If you're struggling to find a home you can afford to purchase, one solution may be shared ownership. Shared ownership is a halfway house between renting and purchasing and helps reduce first-time buyers' largest obstacle: the requirement to raise a significant deposit.
For many, shared ownership can provide a stepping-stone out of renting and onto the property ladder, and it can put you on the road to full home ownership.
There are some possible pitfalls too, so consider the pros and cons when determining whether this is for you.
What is shared ownership?
Shared ownership plans are run by housing associations and are usually available only to first-time buyers.
They permit you to take out a mortgage on a share of your home (anywhere between 25-75%) and pay rent on the rest.
Therefore you don't need as large a mortgage as you would if purchasing the home outright.
What are the benefits of shared ownership?
The main benefit of shared ownership is that it can be more comfortable to achieve than full ownership.
Since you need a smaller mortgage, the necessary deposit will also be smaller.
Even though your mortgage repayments and rent may be as much as (or more than) the repayments on a full mortgage, the smaller deposit needed makes it more comfortable to accomplish.
Shared ownership is also preferable to renting, as the share of the home you own will increase in value if the property price goes up.
If this happens, you will have some equity to help you take your next step on the property ladder.
Can I buy the rest of the property?
You can grow your owned share of the property up to 100 per cent in a procedure called 'staircasing'.
Staircasing may become feasible for you if your circumstances improve – e.g. you are earning more so you can afford a larger mortgage or have saved or otherwise obtained a lump sum to allow you to purchase more equity.
You can usually do this at any moment during your tenancy, up to three times.
For instance, if you start by purchasing 25 per cent, you could staircase first to 50 per cent, then 75 per cent, and ultimately, buy the whole property.
Each time you staircase, your housing association will carry out a property valuation of your home – meaning you will buy each share at the present market price (not the price when you bought your first share).
Bear this in mind when timing your decision to staircase. You'll also need to remortgage, for which a mortgage broker is beneficial.
How does stamp duty work with shared ownership?
Although most first-time buyers do not pay stamp duty, this exemption doesn't always apply with shared ownership purchases.
You have two choices when it comes to paying stamp duty: pay it on the home's full value up front, or just on the part you are buying.
If you choose to pay it on just a part, you won't qualify for the exemption (and you'll also have to pay it every time you buy a more significant share in the property).
If you pay the full amount up front, you will qualify for the exemption – but this only covers properties up to £300,000 (or £500,000 in London).
Talk to your mortgage broker about which choice will be most cost-effective for you.
How do I sell a shared ownership home?
Selling a shared ownership home is the same as selling a home. The only difference is that you must give the housing association the option of finding a buyer before putting it on the open market. You will receive a share of the sale price in proportion to your owned share of the property. So if the home sells for £300,000 and you have a 25 per cent share, you will receive £75,000.
Are there any downsides to shared ownership?
As the name suggests, shared ownership only grants you some of the benefits of complete ownership. As such, as well as pros, there are some cons too:
You are still a tenant
As you are still paying rent on a portion of the property, you remain a tenant of your landlord.
You can be evicted on several grounds, such as failure to pay the rent, nuisance behaviour or sub-letting (see below).
Worse still, there is a real risk that if you are evicted, you could lose the portion of the home that you have already 'bought', since you don't own it in a fully legal sense until you have staircased up to 100 per cent.
The housing association is not legally obliged to reimburse you for this if you are evicted – you are only legally entitled to be paid for your share upon selling the property.
This is why it's vital to ensure you can afford your mortgage payments and rent before embarking on shared ownership.
Stamp duty
As described above, you may not qualify for the first-time buyer exemption.
Service charge
You'll have to pay a service charge to cover the maintenance of communal parts of the building.
The lease
Shared ownership properties are leasehold, and homes with a short lease (under 80 years) become increasingly hard to sell. Check that you can obtain a lease extension if it becomes necessary.
Sub-letting
You are not allowed to sub-let a shared ownership property (unless you have staircased to 100 per cent ownership). You can let out one or more rooms to lodgers/flatmates, but you must be living in the property permanently.
An alternative to shared ownership is the government's Help-to-Buy scheme, where instead of renting part of the property, you receive an equity loan to cover a portion of the cost.
Can I apply for shared ownership?
You may qualify for shared ownership in England if your combined household income is less than £80,000 (or £90,000 in London).
Usually, you will also have to be a first-time buyer – if you own a home, you must already be selling it.
You will also need good credit, rent or mortgage history, and enough savings to cover the mortgage deposit and the moving costs.