1 in 4 households are making home improvements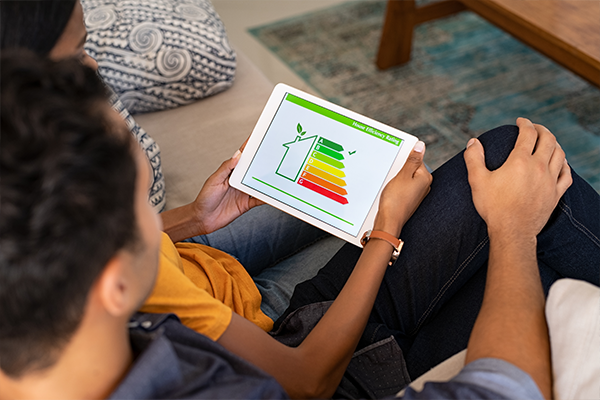 The last few months have seen energy prices soar and household budgets squeezed. As a result, many homeowners are starting to alter their homes to cut bills and increase the energy efficiency of their properties.*
But it's not just the cost-of-living crisis that has prompted this trend. Recent government net-zero policies mean that properties with higher EPC ratings may be easier to rent or sell in the future. Investing now will not only help you cut bills and boost your eco-credentials, but it could raise the value of your home moving forward.
According to a recent investigation, 16% of people plan to install windows with double or triple glazing, with energy-efficient fittings, draught-proofing, solar panels, and insulation also high on the agenda.
Meanwhile, general painting and decorating (58%) and installing a new bathroom (26%) took first and second place on the list of priorities, reflecting how much time people may be spending at home. The front garden was an important consideration too, hinting that kerb appeal and aesthetics matter to many homeowners.
Interestingly, around 6% of people surveyed planned to install a heat pump, with 7% thinking about an outdoor electric charging point for vehicles. With more political changes on the horizon and an uncertain energy supply resulting from the war in Ukraine, people may continue to feel the need to adapt their homes accordingly.
If your budget is tight, small changes such as using a smart meter or swapping out inefficient bulbs can still make a difference. We can also advise you on how larger improvements may increase the value of your home.
Contact us for a friendly chat or to book a valuation.